The public version of Google Image Ripper has been discontinued.

✱ September 19 2004 - † April 29 2012
Google Image Ripper
Full resolution image results instead of thumbnails
Search for all image sizes & types or specific ones
All results on one easy-to-scroll page
Links to image source pages
Example search results for 'bike':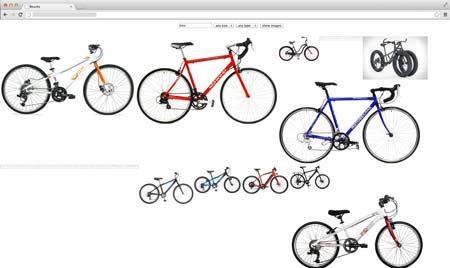 click here to view the full example results page
Members only
You can get a personal 6 months membership for $10. You'll receive your login-details by email soon after the purchase. (We process it manually. Patience is a virtue! :-)
Any questions? Please contact gir @ dearcomputer.nl
Test-accounts are available upon request.